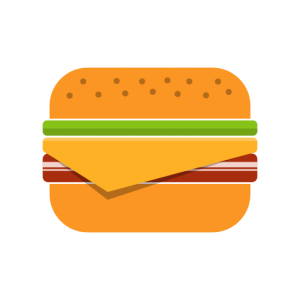 Every time we enter a cafe and order a soda or take home a frozen dinner, we assume that it is a "safe" food, i.e., completely safe for our health. However, the rules on food safety and good hygiene practices in food processing are issues of great complexity.
From an industry point of view, food control points mean:
Safety
setting standards for microbiological and toxicological risks, and implementation of procedures and practices to ensure compliance with those standards.
Nutrition
The maintenance of certain levels of nutrients in food ingredients and feed formulation with nutritional profiles that encourage consumer interest for healthy eating.
Quality
Concern for organoleptic characteristics such as taste, aroma, feel, and appearance.
Value
The guarantee of certain characteristics related to utility and economic benefits for the consumer, such as comfort, packaging, and shelf life of the products.
The BSI PAS 220 2008 specification, issued by the British Standards Institution prerequisites, defined programs to support safety management systems designed according to ISO 22000 2005.
One aspect that the BSI PAS 220 2008 envisaged is the construction and layout of the buildings where food is processed.
First, the standard defines an establishment as any building or area in which food is handled and the surroundings are under the control of a single authority. Then the general requirements state that:
The buildings must be designed, constructed, and maintained appropriately to the nature of the processing operations, the prevention of the hazards associated with these operations, and control of potential sources of pollution around the plant.
Buildings should be made of durable material and should not pose dangers to food.
Note: the ceilings must be well designed and built to minimize build up of dirt and condensation and should not have any leaks.
Regarding the environment around the buildings:
It should take into consideration the potential pollution sources of the surrounding area.
Note: Do not process food in areas where hazardous substances can penetrate the food.
The effectiveness of actions taken to protect the products should be reviewed periodically.
Finally, referring to the location of establishments:
Site boundaries should be clearly identified and surrounded with appropriate barriers. Access to the facility is controlled. The site should be maintained using good housekeeping criteria. The vegetation within the boundaries must be removed or properly maintained.
Roads, yards, and parking should be properly drained to prevent accumulation of water or puddles, and should be given proper maintenance.
All these issues related to food safety are very useful for those who have or are starting businesses in the food industry and wish to become certified, or simply want to learn more about food processing.